Earning an electrician license grants access to a field that offers opportunities to specialize in new and fascinating areas, and wages that rival those of any other technical trade. Even as one of the most respected, stable and lucrative of all the skilled trades, there are few dedicated resources on the web for people looking for training opportunities and information on how to advance in their careers.
Here at ElectricianSchoolEDU.org we set out to change that. This website is the first-of-its-kind resource dedicated solely to providing information on vocational training programs, apprenticeships, state and jurisdiction licensing laws, and career opportunities– all in one place.
Who We Are
We are a small, independent group of online publishers dedicated to developing user-friendly websites on career preparation for technical vocations and trades. Since we are self-funded and have no outside affiliations, we are free to develop the kind of unbiased resources students and tradespeople look for when gearing up for school, researching possible career paths and preparing for licensing exams.
We spoke to apprentices, experienced journeymen and master electricians for a first hand account of what it's like to train on the job and work in the electrical trade. For information on licensing requirements, we turned to state and jurisdictional licensing boards. The end result is a comprehensive resource with an inside perspective that provides the information future apprentices and experienced electricians need.
We couldn't have done it without our talented writing staff: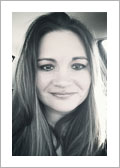 Jennifer Williams – Jennifer spent seven years in the electrical industry working as an inside sales specialist and then later as a lighting project coordinator. Jennifer has been writing professionally for nearly ten years on topics that include higher education, nursing, and, of course, the electrical trade and related licensing laws. Jennifer is a devoted wife and the proud mother of a handsome young man. When she's not writing, Jennifer enjoys spending time with her family, reading novels, and playing with her five goofy dogs.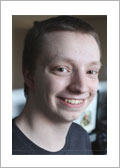 Steven Carver – Steven holds a BS in Technical Writing. He has experience in publishing data- and research-driven journalism, as well as technical research. His writing experience has included covering such topics as vocational training and licensing laws for the trades. Steven's work can be found on the web and in local magazines and newspapers.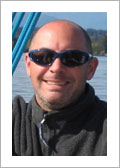 Scott Wilson – Scott Wilson is an author and information technology consultant based in the Pacific Northwest. He has a bachelor's degree in English from the University of Washington and has worked in the information technology industry for more than 20 years as a system administrator, IT manager, and consultant. Scott's writing career has involved research and writing on topics that include post-secondary education, technology and career preparation in the electrical trade. When Scott is not busy writing, he can be found sailing the Salish Sea.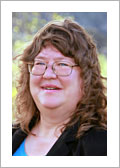 Dr. Helga George – Dr. George transitioned to writing about education, technology and technical vocations after fulfilling her lifelong dream of performing research on plant defense chemicals.  She earned a BS in Agriculture from Cornell University, an MS in Plant Pathology from the University of Massachusetts in Amherst, and a Ph.D. in Plant Pathology from Cornell University.  Dr. George also conducted postdoctoral research at the University of California Santa Barbara where she obtained a USDA grant to fund her research.  In her spare time, she reads Science and the Economist, tends her constantly expanding collection of plants, and dotes on her elderly dog.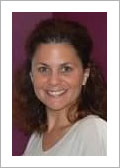 Rebecca Turley – Rebecca is an experienced writer and editor with a BA in Journalism and Communications. Throughout her career, Rebecca has contributed to many high-profile websites and blogs related to education and vocational training.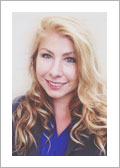 Hannah Coffman – Hannah is a professional writer and grant writing consultant with a BA in English. Over the past several years, she has developed online pieces and blogs on real estate, fundraising, and the non-profit sector. She has also researched and written on the topics of education and vocational training.
Our Mission
By consulting with licensing board members, trade school representatives and licensed electricians, we set out to develop the kind of website every electrician wish they had when they were deciding on a vocational school and preparing for apprenticeship.
Simply put, our mission here at ElectricanSchoolEDU.org is to provide future apprentices and licensed electricians with a comprehensive and well-organized resource designed to make career preparation and progression easier.
We worked hard to anticipate the questions our readers are likely to have, and even harder to provide clear and complete answers.
Here you will find:
Journeyman and master electrician licensing guides that provide details on the licensing process, apprenticeship and classroom hours, and exams required in all 50 states
Career guides that provide information on specialty certification options and an inside perspective on every major area of specialization in the electrical trade
State salary resources that provide real information on what electricians and apprentices earn in every state and major metro area in the U.S.
A clearinghouse of local JATCs (Joint Apprenticeship and Training Committees) in each state that offer apprenticeships through the Electrical Training Alliance
Quick reference guides on general licensing processes, reciprocity and exam requirements in each state
Student resources that provide a foundational understanding of the electrical trade and the various licensing stages electricians progress through